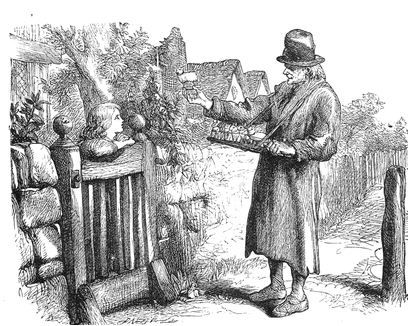 Data analytics for sale!
While the Disease Management Care Blog continues to delight in the clever electronic health record humor of the
Extormity web site
, little did it know that the same over-promising jargon typical of the EHR hucksters would be adopted by the "Big Data" health care analytics vendors.

Sensing that the hard-sell carpet bombing of the provider community from these outfits is only going to increase, the Disease Management Care Blog is pleased to offer the emerging community of data analytics vendors some cut n' paste bombast suitable for their press releases, web sites, trade show presentations and glossy collaterals:
(Insert name of your company here)'s business intelligence and work-flow solutions offer best-in-breed data analytics that both monetizes and obfuscates open-source programming. As end-utilizers utilize any Windows 8-based interface to satisfy myriad and shifting passkey screens to eventually tap our physician-led and lawyer-vetted intelligence applications, a robust informatics ecosystem awaits, all in a series of hosted legally immunized informatics platforms located in India or Kuala Lumpur and Vladivostok.
Providers, administrators and auditors can then utilize (company name's) propriety specifications developed by dozens of PhDs to assess trending, risks, outcomes, costs, spending, incurred-but-not-reported, billed-but-not-paid, correlations, odds ratios, attributable risk, Z statistics and regressions for pre-packaged insurance claims-based definitions of diabetes mellitus, migraine, gout, dropsy, lumbago, and conkus of the bonkus.
(Insert name of company) can also access Centers for Medicare and Medicaid Services claims data and use benchmark advances to apply truly artificial intelligence to derive predictive assessments that can also predict your health system's business planning needs. Claims data from some commercial carriers are also suitable to import and derivation thanks to the availability of an upgrade plug-in Ver 2.3.1.1 licensing option.
"Our company's approach to analytics is truly unique," said CEO Vera Patented, adding "We seek a long-term relationship with our partners and aspire to leverage our proprietary technology to assure that's precisely happens."
"Our technology is compliant with all known, anticipated and over-interpreted federal statutes and regulations," added Chief Legal Officer Doan Suemoi. "Our ironclad hold harmless contracts guarantees our protection from allegations related to HIPAA, HITECH, the ACA, the GNA, the FDA, the FAA and the NRA," she added.
Remarked customer and Chief Imagination Officer Dr. Mustafa Raturn, "As an early adopter of this technology, I was impressed by this product's ability to arbitrarily assign risk scores to two decimal places for populations using a methodology backed up by years of research. This functionality was paired with a cut-and-pace interface with bar graphs and pie charts configured to impress my hospital's Board of Trustees."
About the company:
(Name of company) is a wholly owned subsidiary of Triple Aim Fail Ventures, a company that offers innovative, integrated and illusionary services designed to meet the full spectrum of analytic, management, consulting and predatory health care business needs.